23aprAll Day262020 Prophetic SummitWith Evangelist Perry Stone(All Day) EST Omega Center International, 410 Urbane Road NE, Cleveland, TN 37312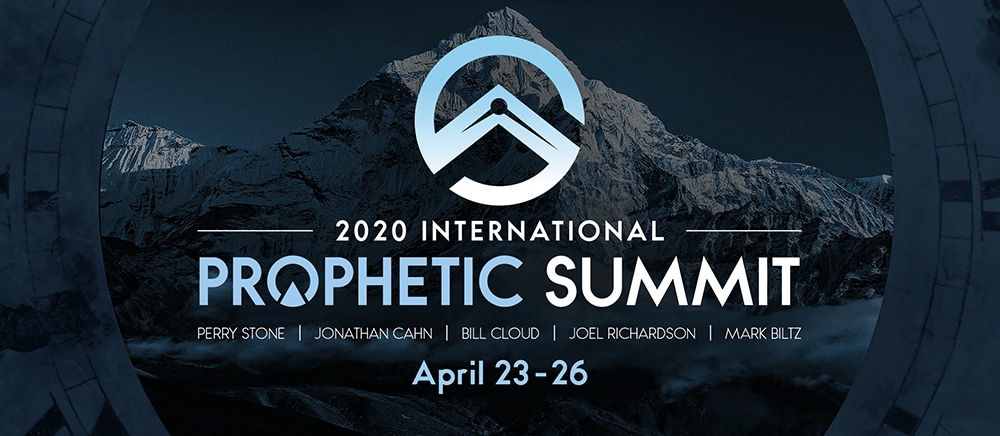 Event Details
At this time registration is now full. If you would like to be added to the waiting list please e-mail Andrea Anderson at aanderso

[email protected]

with the following:
1. Number of tickets needed
2. Names for each ticket (ex. If you need two tickets please list two names)
3. An active email address to send the tickets
Once ticket(s) are secured you will receive an email from Andrea! Thank you for your time and patience!
PLEASE READ BEFORE REGISTERING!
In an effort to keep the registration and count accurate we are asking for attendees to ONLY register for the people in your household. Please register each person with their own name but you can use the same email address multiple times if needed. Please check with your spouse to see if they have registered before you register and if you don't receive a confirmation email from Eventbrite please contact our office at (423) 478-3456 or by email at [email protected] to see if your registration went through. DO NOT register multiple times until you receive the confirmation email. Thank you for your cooperation!
Time & Speaker Schedule:

Day

Thursday
Friday
Friday
Friday
Saturday
Saturday
Saturday
Sunday

Time

7:00 pm
9:30 am
2:30 pm
7:00 pm
9:30 am
2:30 pm
6:00 pm
9:30 am

Speaker

Perry Stone
Mark Biltz & Bill Cloud
Joel Richardson & Perry Stone
Rabbi Jonathan Cahn
Bill Cloud & Joel Richardson
Mark Biltz
Perry Stone
Bill Cloud & Perry Stone
Nursery & Children's Church:
Nursery: Ages 1-4 Evening Services Only
There will NOT be childcare for elementary age children!
Hotel Information:
Exit # 27 (Paul Huff Exit)-Same Exit as OCI Facility
Holiday Inn Express
4355 Holiday Inn Express Way
Cleveland, TN 37312
(423) 790-1199
$119 King/Double
$149 Suite
$159 Executive Feature Suite
Full hot breakfast & outdoor pool
Hampton Inn & Suites
4355 Frontage Road
Cleveland, TN 37312
(423) 458-1222


$119 King/Double


Full hot breakfast
TownePlace Suites-Marriott
160 Bernham Drive NW
Cleveland, TN 37312
(423) 790-7799
Call Hotel for Rates
Free Breakfast
Baymont Inn & Suites
360 Paul Huff Pkwy
Cleveland, TN 37312
(423) 614-5583
$74 King
$79 Double
Free breakfast
Clarion Inn
185 James Asbury Drive NW
Cleveland, TN 37312
(423) 559-1001
$89 King/Double
Free full breakfast
Super 8 Motel
163 Berham Drive NW
Cleveland, TN 37312
(423) 476-5555
$76 King/Double
Free Hot Breakfast
Outdoor Pool, Pet Friendly
Exit # 25 (25th Street Exit)-1 Exit South of OCI Facility

Fairfield Inn & Suites
2813 Westside Drive
Cleveland, TN 37312
(423) 664-2501
$109 King/Double
$119 Executive King
Free breakfast
Holiday Inn
110 Interstate Drive NW
Cleveland, TN 37312
(423) 478-1212
Call Hotel for Rates
Free hot breakfast
Comfort Inn & Suites
107 Interstate Drive NW
Cleveland, TN 37312
(423) 339-1000
$89 King
$99 Double
Free hot breakfast
Douglas Inn & Suites
2600 Westside Drive
Cleveland, TN 37312
(423) 559-5579
$69.99 King/Double
Free hot breakfast
La Quinta Inn & Suites
130 Interstate Drive NW
Cleveland, TN 37312
(423) 813-7300
$109 Double
Complimentary Deluxe Hot Breakfast, Pet Friendly
Days Inn by Whydham
2550 Georgetown Road
Cleveland, TN 37311
(423) 476-2112
$78.99 Double
$74.99 King
Free Continental Breakfast

Exit # 11 (Ooltewah Exit) Between Cleveland and Chattanooga
Holiday Inn Express & Suites
6274 Artesian Circle
Ooltewah, TN 37363
(423) 591-8500
Call for rates


Complimentary breakfast

Hampton Inn
6145 Weir Way
Ooltewah, TN 37363
(423) 305-6800
Call for rates
Free hot breakfast
 Campground Information
KOA Campground
Chattanooga North/Cleveland
648 Pleasant Grove Road
McDonald, TN 37353


(423) 472-8928
Time

april 23 (Thursday) - 26 (Sunday) EST
Location

Omega Center International

410 Urbane Road NE, Cleveland, TN 37312