The contribution you make helps to change lives!
Consider A Partnership
Your tax-deductible contribution to the Partner Strike Force enables the ministry to help spread the Gospel of Jesus around the world.  By joining today, you will get immediate access to the Partner Strike Force website, which includes the Monthly-Manna message as well as three monthly video updates by Perry Stone.
Join The Partner Strike Force!
1 Year Non-Renewing Begins at $360
Monthly Partnership Begins at $30.00
Quarterly Partnership Begins at $90.00
Annual Partnership Begins at $360.00


Supported by the Partner Strike Force
Warrior-Fest Conferences are held several times a year at OCI in Cleveland, Tennessee.  During the conferences, Perry teams up with powerful ministers to deliver life-changing messages that reach the hearts of our young people.  Throughout the conference, testimonies emerge from those who have had bondages broken and have been set free from the oppression of the enemy. This team of ministers has a passion for our young people that's producing a mighty army for the Kingdom of God.  
Perry seeks out anointed worship leaders to usher in the presence of God and set the stage for a great celebration to Jesus. Merchandise is made available, prizes are given out, and for those called into ministry, special consideration is given from ISOW, the online Bible school (International School of the Word).
Throughout Perry's ministry, he has led thousands of people to receive the Baptism of the Holy Spirit, and Warrior-Fest is no different.  The presence of God during these conferences is so powerful, that many start receiving the gift of the Holy Spirit even before they are prayed for.
Though the expense of Warrior-Fest is considerable, the urgent need concerning America's youth has made Warrior-Fest even more important now than ever.  Tens of thousands of young people have experienced the life-changing presence of God felt during these conferences. Your partnership with Perry Stone Ministries helps to make this possible.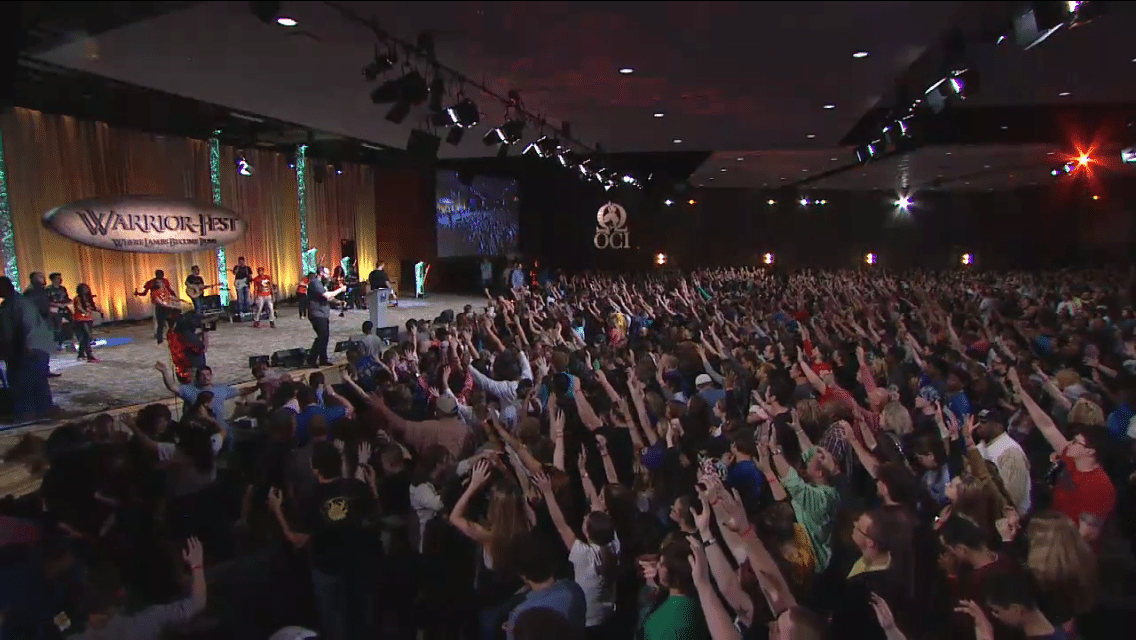 Supported by the Partner Strike Force
In September of 2000, we began to broadcast the Manna-Fest television program.  Since that time, we have continued to expand our weekly television outreach into more and more cities.  Now, through the advancement of online video platforms and on-demand streaming services,  we are now able to reach millions of households around the world. It's wonderful to see the hand of God at work in the ministry as we bring the Word into your living room! While Christian programming should never replace the church – it is a wonderful tool to reach the lost and teach the believer.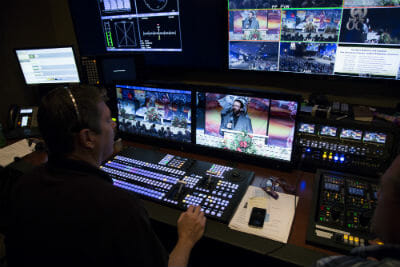 Supported by the Partner Strike Force
The Voice of Evangelism Ministry supports five main missionaries who minister in Indonesia, Africa, Latin America, India, Sri Lanka, and Mexico. Our missionaries have personally won over 100,000 souls to Christ.

VOE actively works to distribute the Holy Bible, the inspired written Word of God, into far-reaching countries, that might not have otherwise received the good news.

VOE supports orphanages that provide food for the poor children in the orphanages on a monthly basis

VOE supports feeding lepers in India, water well drilling projects, and food assistance to the poor in third world countries

VOE supports outdoor soul-winning evangelism in various nations as well as inner prison evangelism. Recently over 300 prisoners in an Islamic nation came to Christ through one of our mission outreaches!

VOE missionaries often travel to areas where few if any missionaries have ever been.

VOE supports pastors and leadership conferences in foreign nations for training men and women for ministry.

VOE supports projects in the Holy Land which include a dental clinic in Israel and a special project at the Bethlehem Bible School.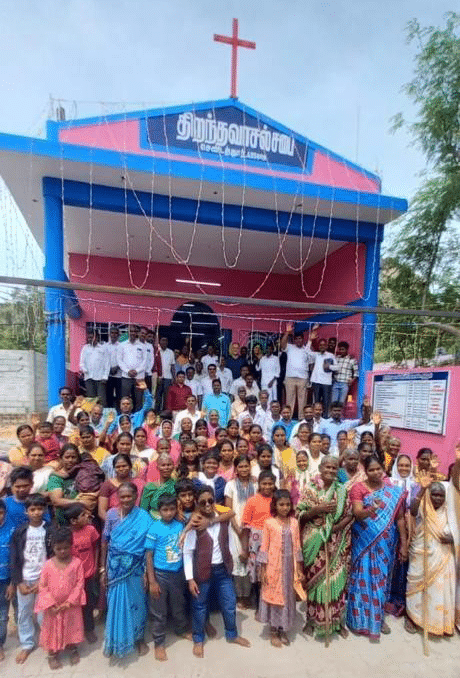 In January 2020, the Lord told Perry that revival would come through the lens of a camera. Since that time, supernatural doors have been opened that have allowed Perry to preach the Gospel into areas of the world that have been unavailable until now.
Thanks to the support of our partners, churches have been built and buildings purchased for congregations around the world.
In 2023,  a new church was built (pictured here) in the village of Melpatti, India.
We are honored to partner with you and help build the Kingdom of God around the world.
Spiritual Benefits
Your partnership in giving allows our ministry….
To reach 249 nations with our telecast each year
Provide material for prisoners
Support missionaries to enable them to reach unreachable people
Enables Omega Center International (OCI) to Livestream the service every Tuesday night
Ability to Livestream the prayer service held at the Global Prayer Center every Thursday night
Assist numerous orphanages each month
Provide assistance to the poor through the Samaritan Fund
Special missions projects
Enables our 30+ dedicated staff members to spread the word throughout the world
Automatically
If you've been donating Manually or By-Check, you can change to Automatic donations.
Go to My Account > Manage Contributions - "View" Subscription > "Add Payment Method"
Simply enter your payment card information and you'll begin automatic donations each month.
By Check
If you would like to mail in your donation each month, call our offices at 423 478 3456 and request our Partnership Envelopes.  You'll be mailed (12) self-addressed stamped envelopes to make your monthly donations easier.  If you provide us with your email, you'll still receive the same Partner website access along with all of the other Partner Strike Force benefits.
Manually
If you would like to decide what time each month to make your donation, you can turn off the "Auto-Renew" setting.  This will send you an email reminder each month that your donation is due.
Go to My Account > Manage Contributions - "View" Subscription > Toggle the "Auto-Renew" setting.
Get Help Creating An Account
Please complete the following:
Login | Access Help
Are you having trouble accessing your Partner Account?
STEP 1:
Let's reset your password. Use the button below to reset your password. You will receive an email with a link to reset your password. Please follow the link in the email.
If step one doesn't work, don't worry, let's try this…
STEP 2:
Let's open a support ticket.
The Following Programs Are Also Available
These programs are NOT tax deductible and do NOT give access to the Partner Strike Force website.
Join the Message of the Month Club!
Monthly Message Club Begins at $10.00
Annual Message Club Begins at $120.00
Digital Only Products Are Accessed
Online.  No CDs Are Mailed.

Each month a special message is chosen by Perry to be delivered by mail or accessed through the website for those supporters who are a member of the Monthly-Manna club.
The Monthly-Manna club is not tax-deductible.
What began as a small, four-page newsletter in the late 1970s has now become a full-color 20 to 24-page magazine published six times a year. Mailed to all 50 states and many foreign nations, the magazine contains a feature Sermon, Pam's Corner, Prophetic Update, Inside the Ministry Update, and the newest ministry products.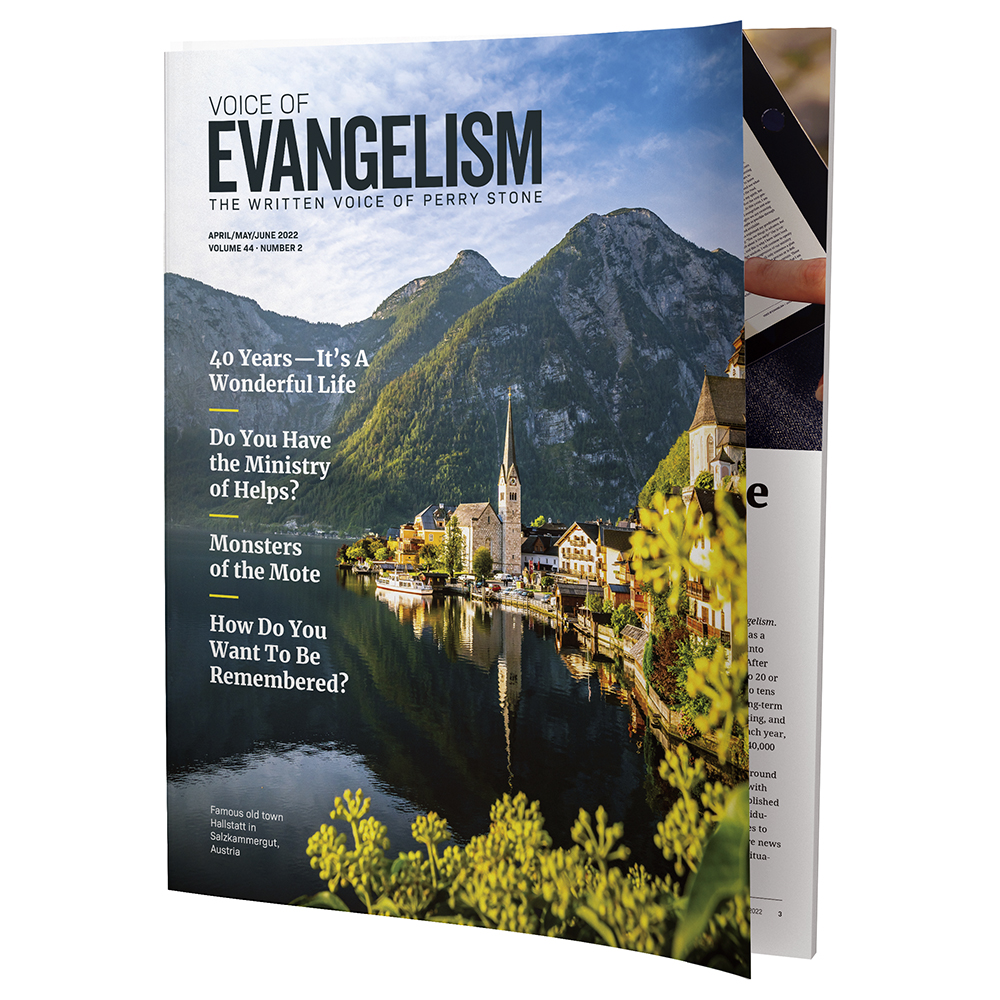 VOE Magazine
A One Time Fee
News & Articles
Featured Products
4 to 5 Magazine Issues Per Year