Sign Up to the Partner Strike Force
For 20% Off Starting Black Friday!
Consider A Partnership
Your tax-deductible contribution to the Partner Strike Force enables the ministry to help spread the Gospel of Jesus around the world.  By joining today, you will get immediate access to the Partner Strike Force website, which includes the Monthly-Manna message as well as three monthly video updates by Perry Stone.
Join The Partner Strike Force!
1 Year Non-Renewing Begins at $360
Monthly Partnership Begins at $30.00
Quarterly Partnership Begins at $90.00
Annual Partnership Begins at $360.00

Spiritual Benefits
Your partnership in giving allows our ministry….
To reach 249 nations with our telecast each year
Provide material for prisoners
Support missionaries to enable them to reach unreachable people
Enables Omega Center International (OCI) to Livestream the service every Tuesday night
Ability to Livestream the prayer service held at the Global Prayer Center every Thursday night
Assist numerous orphanages each month
Provide assistance to the poor through the Samaritan Fund
Special missions projects
Enables our 30+ dedicated staff members to spread the word throughout the world
Manna Fest Television Program
The name Manna Fest was given to Perry in February of 1988, during an all-night prayer meeting in Zephyrhills, Florida. The Holy Spirit impressed him that Manna Fest would be the name of his television program. At that time, the ministry did not even own a video camera! Twelve years later, the weekly show Manna Fest with Perry Stone is being aired in over 500 cities and on satellite.
Voice of Evangelism Magazine
What began as a small, four page newsletter in the late 1970's has now become a full-color 20 to 24 page magazine published six times a year. Mailed to all 50 states and many foreign nations, the magazine contains a feature Sermon, Pam's Corner, Prophetic Update, Inside the Ministry Update, and the newest ministry products.
Printing Books
Perry Stone has authored over 100 books, including such titles as The Visions,  America's Apocalyptic Reset, and The Meal That Heals.  Included in his writings is a two-volume set of Old and New Testament Bible Commentaries. His books have been read and enjoyed by people across the USA and around the world.
Special Prophetic Video DVDs
Noted as a specialist on Biblical prophecy, Perry has produced a large selection of prophecy videos. These informative videos reveal explosive prophetic information from the Bible and on-location teaching in Israel. Perry has also completed two major home Bible studies on video, The Rapture Revelation and Unlocking the Book of Revelation.
Audio CD Teaching Albums
Perry has produced hundreds of teaching albums that explore the prophetic and practical aspects of Biblical truth. Subjects dealing with spiritual warfare, the Holy Spirit, faith, prayer, fasting, and overcoming the enemy are just a few examples of the vast research and study material on these albums.
The Samaritan Fund
The ministry tithes 10% of the total on all non-designated donations that it receives. Each month, the ministry gives financial support to food centers, inner city ministries, children's ministries, Native American Indian ministries, as well as assisting widows and orphans.
World Missions
In addition to personally conducting overseas revival crusades, the Voice of Evangelism Ministry supports missionaries and missions around the world. Our missionaries have personally won over 50,000 souls to Christ. Thanks to the support of our partners, churches have been built and buildings purchased for congregations around the world!
Automatically
If you've been donating Manually or By-Check, you can change to Automatic donations.
Go to My Account > Manage Contributions - "View" Subscription > "Add Payment Method"
Simply enter your payment card information and you'll begin automatic donations each month.
By Check
If you would like to mail in your donation each month, call our offices at 423 478 3456 and request our Partnership Envelopes.  You'll be mailed (12) self-addressed stamped envelopes to make your monthly donations easier.  If you provide us with your email, you'll still receive the same Partner website access along with all of the other Partner Strike Force benefits.
Manually
If you would like to decide what time each month to make your donation, you can turn off the "Auto-Renew" setting.  This will send you an email reminder each month that your donation is due.
Go to My Account > Manage Contributions - "View" Subscription > Toggle the "Auto-Renew" setting.
Get Help Creating An Account
Please complete the following:
Login | Access Help
Are you having trouble accessing your Partner Account?
STEP 1:
Let's reset your password. Use the button below to reset your password. You will receive an email with a link to reset your password. Please follow the link in the email.
If step one doesn't work, don't worry, let's try this…
STEP 2:
Let's open a support ticket.
The Following Programs Are Also Available
These programs are NOT tax deductible and do NOT give access to the Partner Strike Force website.
Join the Message of the Month Club!
Monthly Message Club Begins at $10.00
Annual Message Club Begins at $120.00
Digital Only Products Are Accessed
Online.  No CDs Are Mailed.

Each month a special message is chosen by Perry to be delivered by mail or accessed through the website for those supporters who are a member of the Monthly-Manna club.
The Monthly-Manna club is not tax-deductible.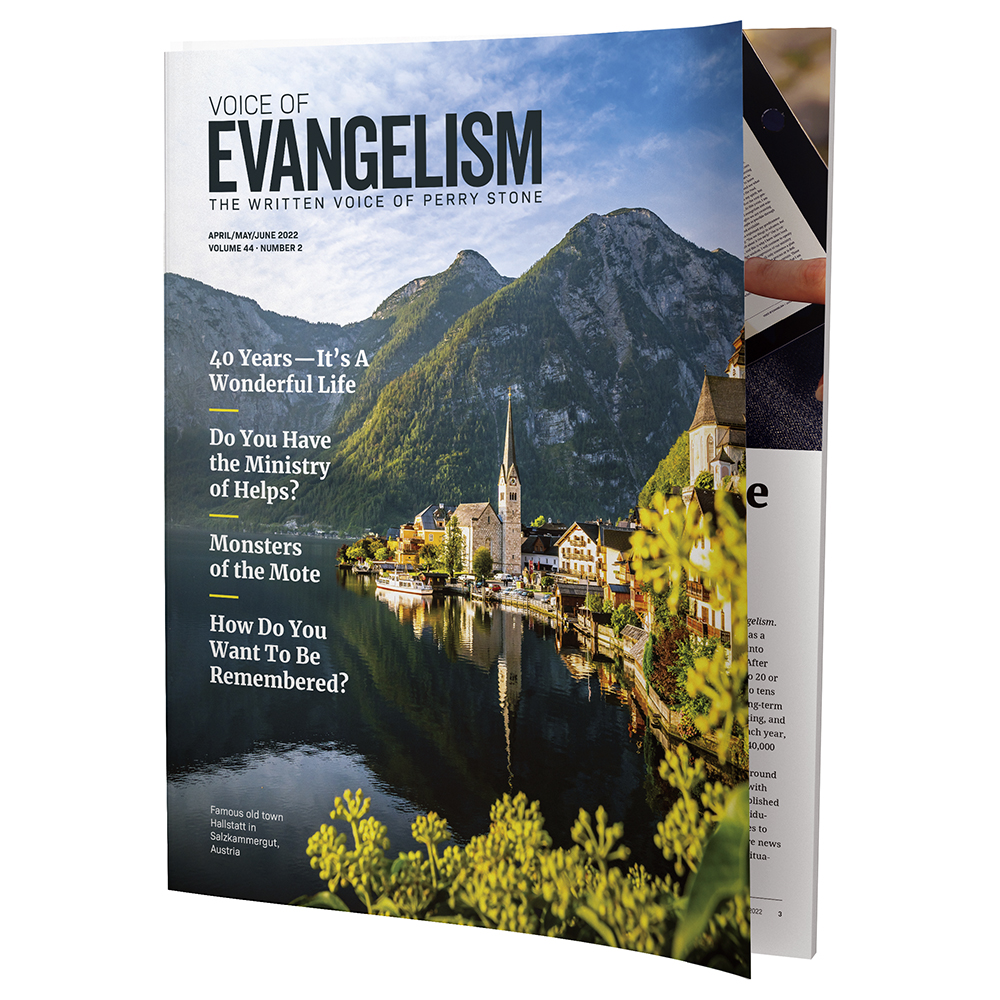 V.O.E. Magazine – $30 One Time

VOE Magazine
A One Time Fee
News & Articles
Featured Products
4 to 5 Magazine Issues Per Year