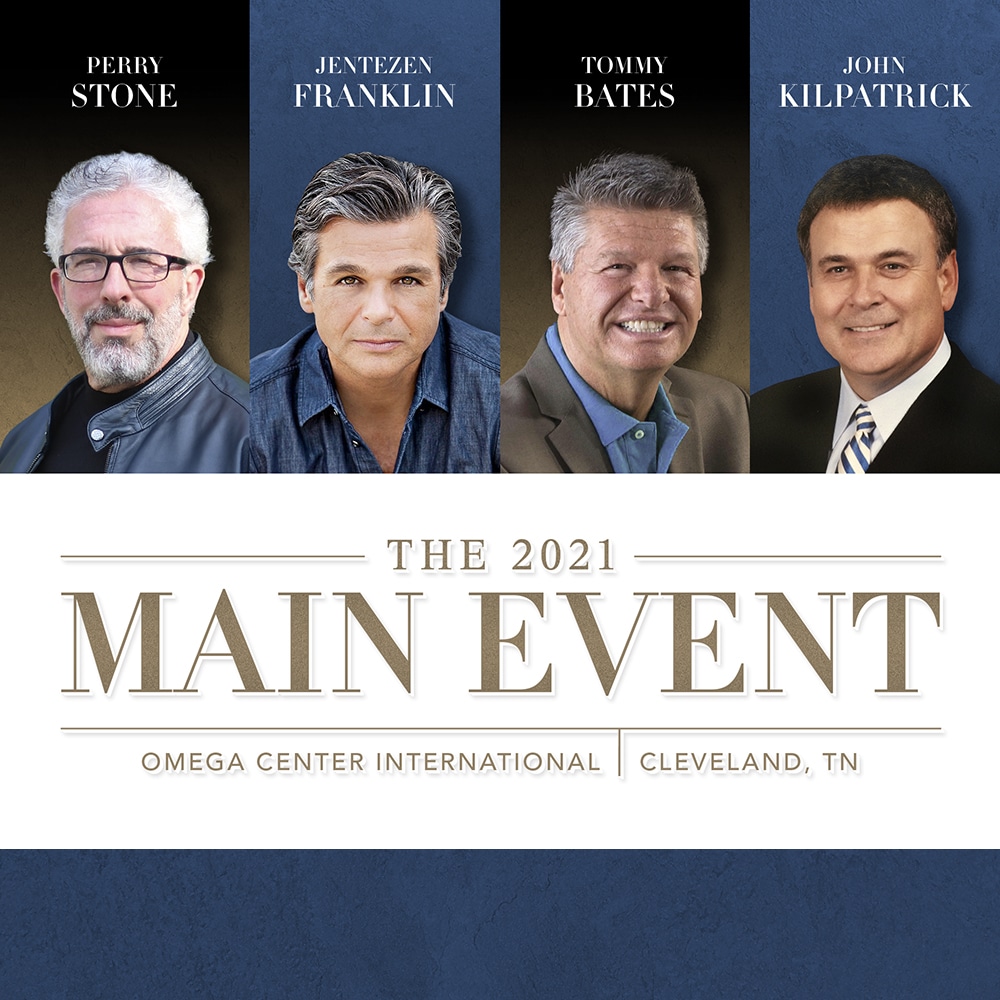 The 2021 Main Event is now available!
Without question, this was the best attended and the most powerful "right now" word from heaven – to earth in the VOE ministry history!  Three of Perry's five messages are significant, end-time prophetic insights.  The other two are powerful spiritual warfare words that will significantly assist you in these last days!  All morning speakers shot the arrow of God's revelation, hitting the target for this last-day season we have entered! We are still musing and meditating on what was spoken each morning!  The titles of the 8 messages are:
The Prophetic Message Concealed in the New Year 5782  – Perry Stone 
It is Time to Write Another Chapter  – Jentezen Franklin
When Satan's Ambush Becomes the Worst Day of Your Life – Perry Stone 
The Angels Are Coming   – Tommy Bates
The 3rd Exodus – Christians Battling America's Ramses Spirit  – Perry Stone 
What If? -Are You Prepared for the End-Time Deception – John Kilpatrick 
Programming America to Accept & Receive the Mark of the Beast – P Stone
Satan's Biggest Secret – Now Exposed – Perry Stone
More About On-Demand Products –  Purchasing On-Demand products gives you access to the video files located at perrystone.tv.  These files are kept on our servers.  No files are downloaded and no physical products are shipped to you.
The benefit of On-Demand video is that the video files are accessed immediately and not downloaded.  Video files can be extremely large in size and can quickly fill up hard drives.  They can also be extremely difficult to download over many in-home networks.  Most high-speed internet connections are more than adequate to watch our On-Demand videos.
To purchase an On-Demand teaching, click on the "Watch Now" button above.  During the checkout process, you will be instructed to create an account at perrystone.tv or to login to your account (if you already have an account there).  Once your purchase is complete, you will be given access to watch the video files over an indefinite period of time.