Current Ministry Prayer Requests
Holy Land Museum and Legacy Center
Pray for God's clear direction and purpose as we plan for a location to display a collection of Israeli Antiquities.  The plans for this building will also house a display of the history of the Bible,  items from Joshua's era in Jerico, and much more.
Recurring Ministry Prayer Requests
The Voice of Evangelism Ministries, Perry & his family and VOE staff

God's will for the ministry and protection for the Stone family

Our churches and pastors

Daughters of Rachel members and their families

National, state, and local government leaders

The peace of Israel and Jerusalem

Salvation for lost souls
Who are the Daughters of Rachel?
by Perry Stone, Jr.
May I share our prayer team with you? Do you have needs they can pray about?
Welcome friends from around the world. I'm thrilled for your interest in the "Daughters of Rachel" Intercessory Prayer branch of our ministry. We believe in the power of prayer! Jesus said, "If two or three are gathered together in my name there am I in the midst of them." The words "gathered together," literally mean "led together." Jesus also said, "If two or three can agree as touching anything, they shall ask and it shall be done." In this Scripture passage, the word "agree" is from the Greek word "sunphoneo" meaning to "say the same thing."
From this we derive the English word for symphony. Together, we must be led in the same direction of prayer and literally sound the same thing for the prayer to be heard and answered.
At the Voice of Evangelism, we have a prayer ministry team called the "Daughters of Rachel." Over 1200 women intercessors are a part of this prayer network. I'm so blessed to have this team praying for me and all aspects of this ministry. I call them "Entercessors" because they enter the presence of God in prayer. We are concerned for you and the struggles you may be going through right now. By faith I'm reaching out to be an encouragement. May I share this prayer team with you? Do you have needs you'd like them to pray about with you? You may submit a prayer request directly to this team of intercessors, the Daughters of Rachel.
Lastly, I would like to share the following personal audio message with you about intercessory prayer and reaching our unsaved loved ones.
A Servant of the Lord,
Perry Stone, Jr.
A Word from Bea Ogle
Being a Daughter of Rachel has been such a blessing in my life. It has been an assignment from God for me to be a member of this prayer network, committed to pray for Perry's ministry. In October of 1981, I felt the Lord direct me to be an intercessor for the Voice of Evangelism ministry. Signet Bank, where I was employed for thirty-eight years, gave me the opportunity for early retirement. Then I was free to devote much of my time to prayer as the Lord had directed. In 1992, the Daughters of Rachel became a reality when sixty-two ladies committed themselves to pray for VOE. We now have thousands of dedicated ladies who intercede in prayer for this growing ministry.
If you have a burden to pray for the Voice of Evangelism, I encourage you to be a part of the Daughters of Rachel. We pray as one unified body for the continued success, direction, and protection of this ministry. Please provide the information requested on the application below and submit it to us.
Thank you.
Bea Ogle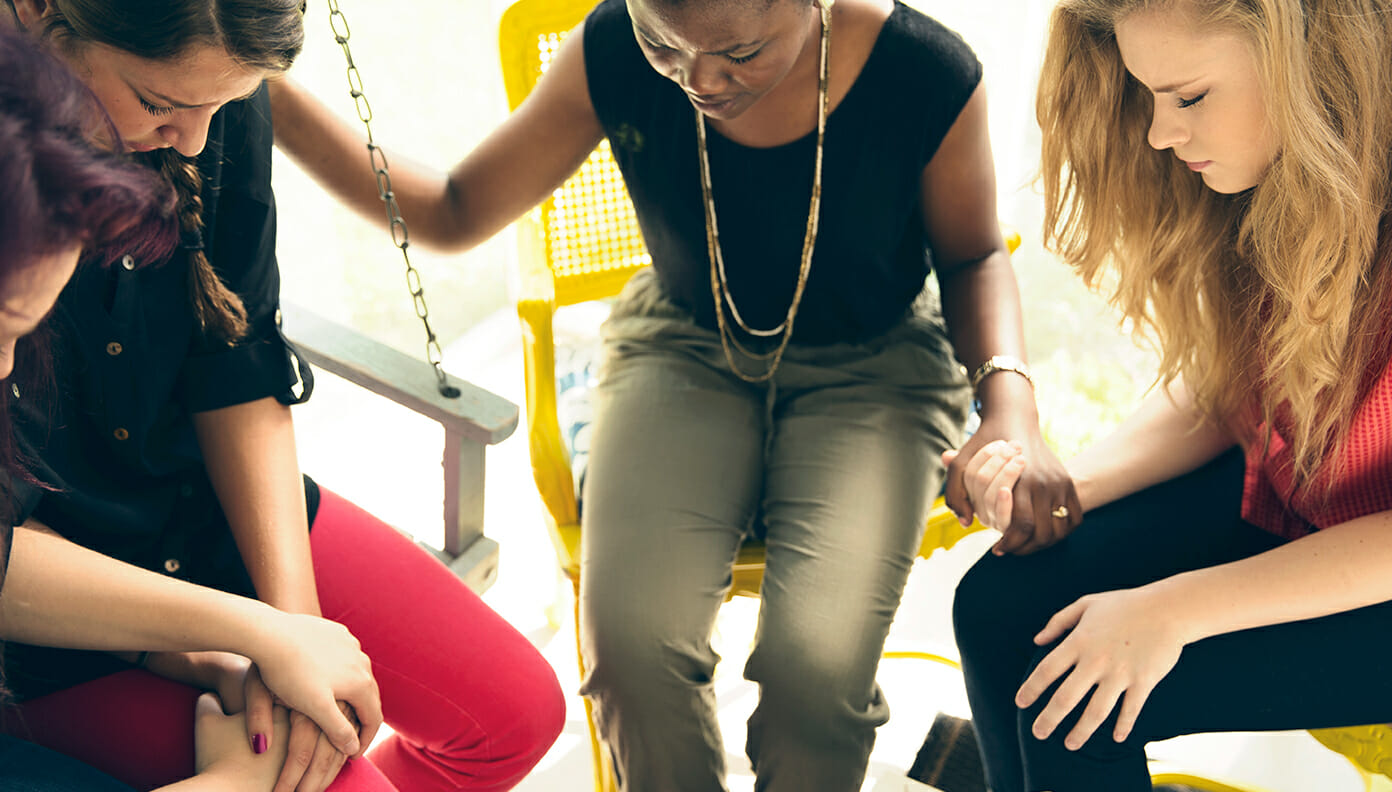 The Power of Prayer
Intercession is the act of praying on behalf of another person. An intercessor is one with whom God shares His secrets in prayer. Our prayer as intercessors should be, "Lord, create within me cleanliness and wholeness of heart that I may be your servant to stand in the gap." True intercession is actually twofold. One is asking God for divine intervention and the other is destroying the works of Satan.
Prayer Request
If you or a loved one has a special need and would like to be put on the ministry prayer list, please fill out the following form and your need will be presented at the Global Prayer Center prayer meeting on Thursday nights.