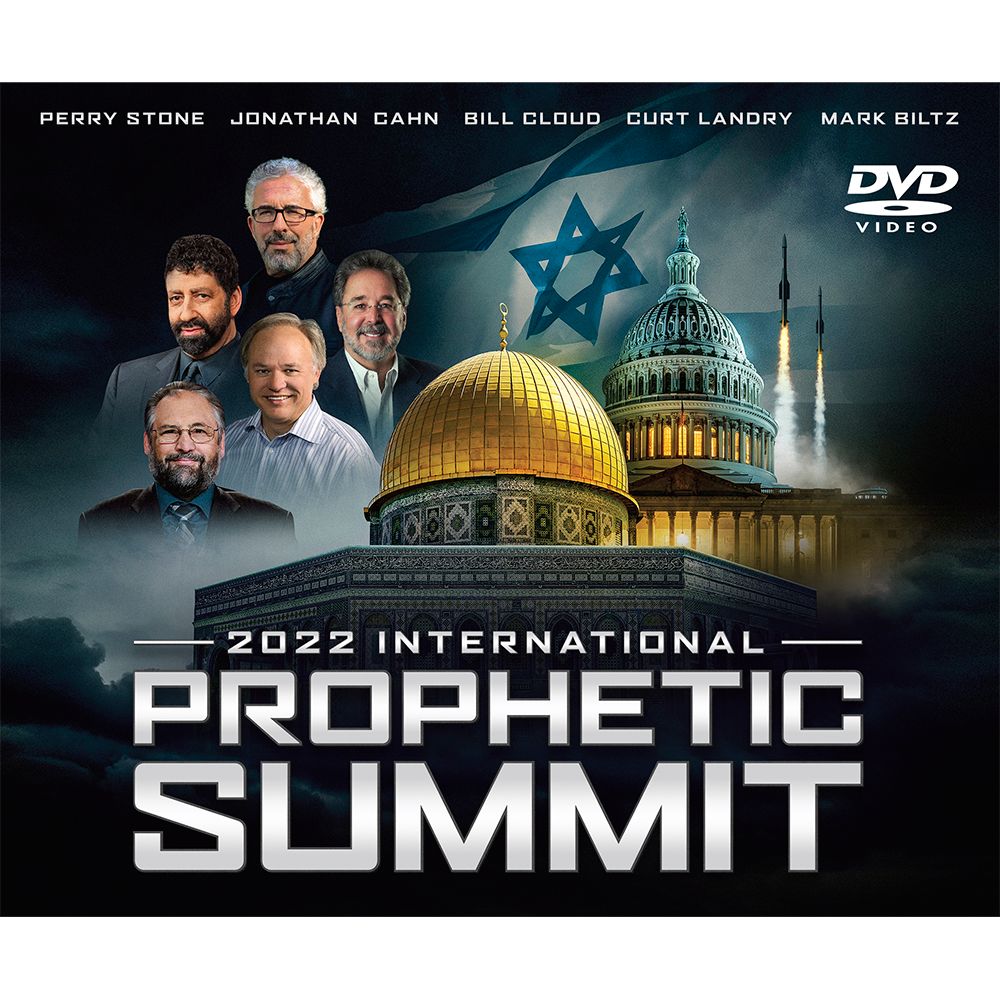 The 2022 Prophetic Summit hosted by Perry Stone with special guests Bill Cloud, Curt Landry, Jonathan Cahn, and Mark Biltz was held in one of the most prophetic seasons of our lifetime.  Get new prophetic insight as well as spiritual strategies for overcoming the enemy during the end-times and see the moment Perry was informed that the Supreme Court overturned "Roe versus Wade"!
These messages are available NOW!
In this conference album, you'll receive all 12 messages.
The 12 messages include:
The Days of Prophecy – Jonathan Cahn
The Coming Apocalyptic Food Shortages – Perry Stone
Facing the Giants – Bill Cloud
Are We to Know the Times and Seasons – Mark Biltz
7 Years in Heaven – 3 Things that I Fear – Perry Stone
Better Not Press the Snooze Button – Mark Biltz
The Cyrus Key to Overcome Cancel Culture – Curt Landry
How to Escape the Coming Tribulation – Perry Stone
A Tale of Two Ships – America Warning – Bill Cloud
The Four Ezekiel Prophecies Preparing to Happen – Perry Stone
The Ordeal of Jealousy – Trial of Bitter Waters – Bill Cloud
I Saw Satan's Coming Assaults – The War Room – Perry Stone