We are excited to report that the Holy Spirit showed up in a mighty way at the 2023 Main Event.  This gathering of believers was hosted by Perry Stone and joined by our dear friends Ron Carpenter, Jentezen Franklin, and John Kilpatrick. There were many spontaneous outbreaks of the Spirit throughout the conference that brought healing, hope, and a fresh renewal to all that attended.  We encourage you to obtain a copy of this conference today.  You will not be disappointed!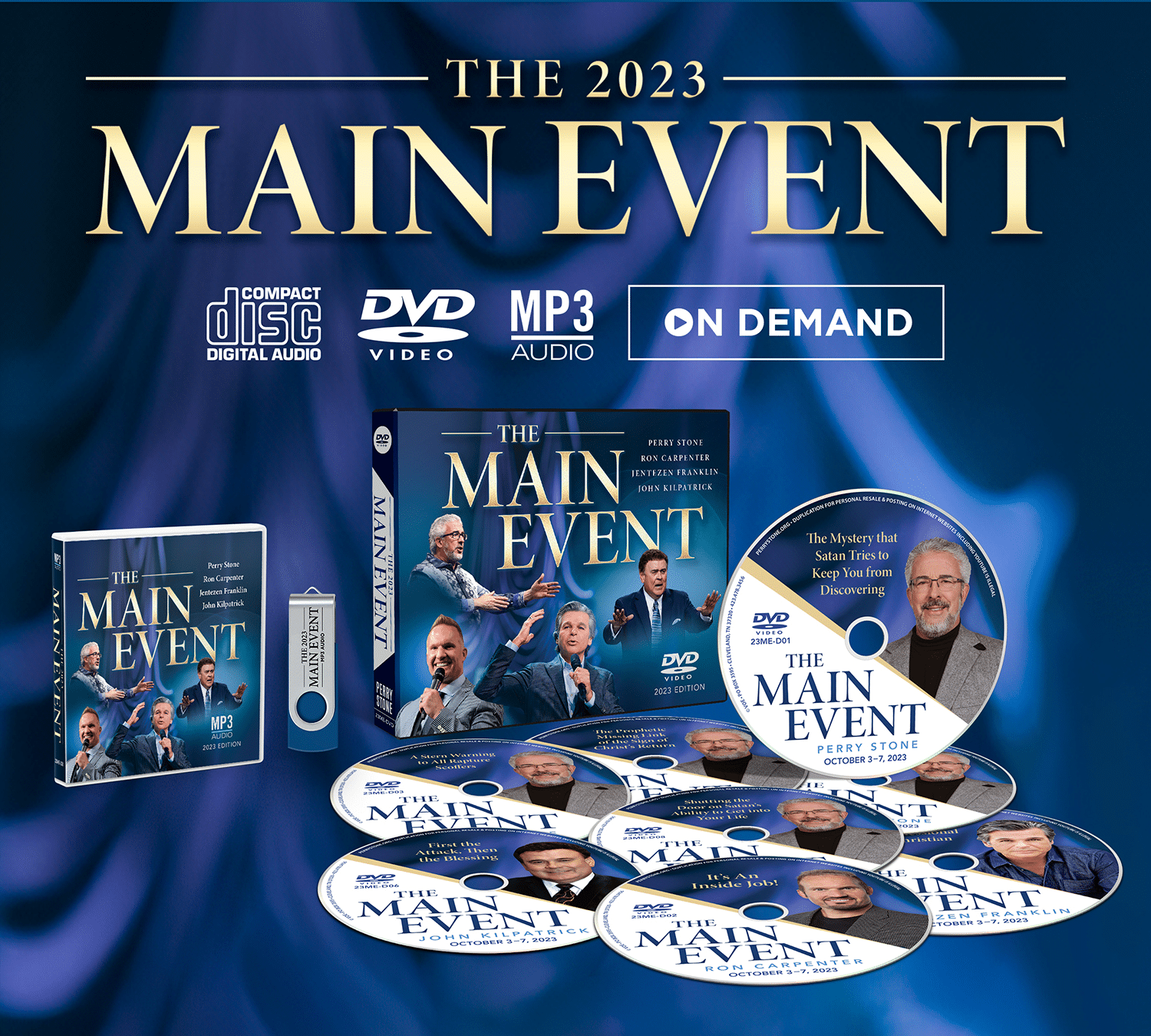 The 2023 Main Event is now available!
This album includes all 8 powerful messages from Perry Stone, Ron Carpenter, Jentezen Franklin, and  John Kilpatrick. 
The titles of the 8 messages are:
The Mystery that Satan Tries to Keep You From Discovering  – Perry Stone 
It's An Inside Job  – Ron Carpenter
A Stern Warning to All Rapture Scoffers – Perry Stone 
I Am Not a Professional Christian – Jentezen Franklin
Correcting Errors Being Taught Concerning the Great Tribulation – Perry Stone
First the Attack Then the Blessing – John Kilpatrick 
The Prophetic Missing Link of the Sign of Christ's Return – Perry Stone
Shutting the Door on Satan's Ability to Get into Your Life  – Perry Stone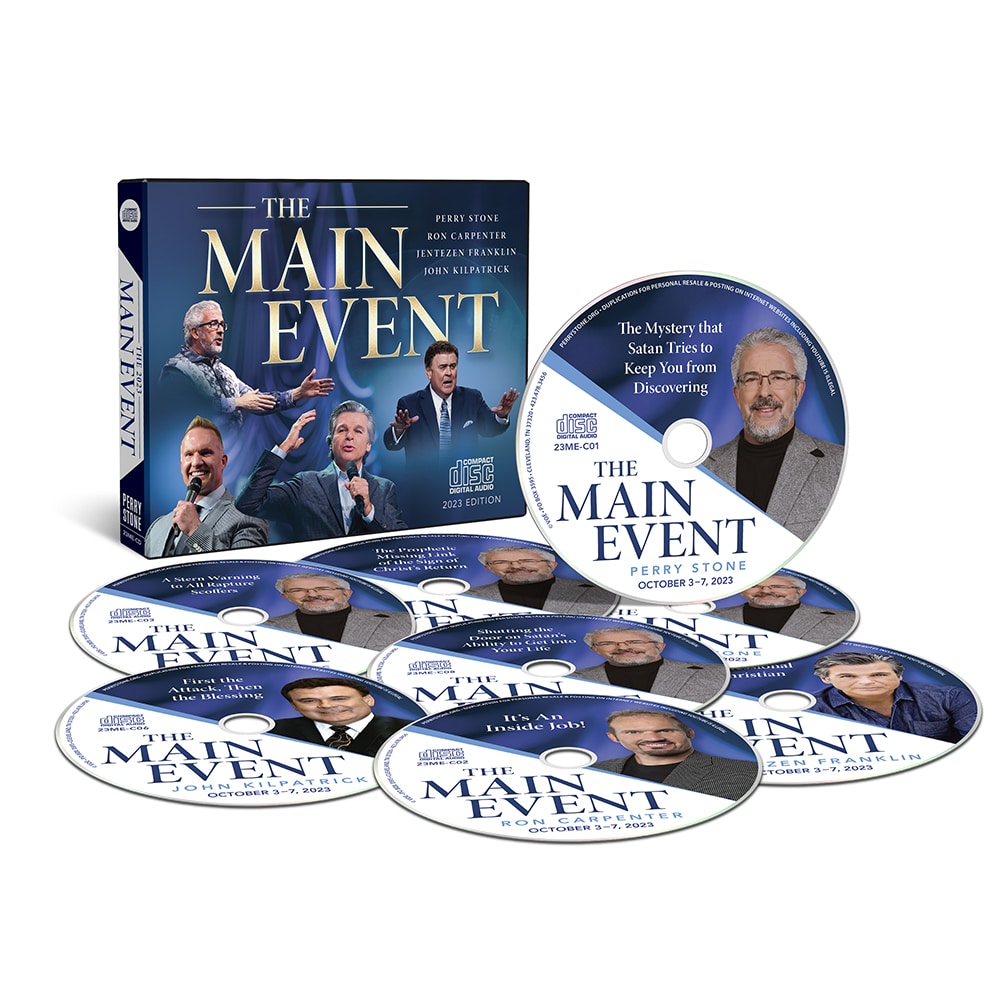 23ME-CD Audio
2023 Main Event CD
Album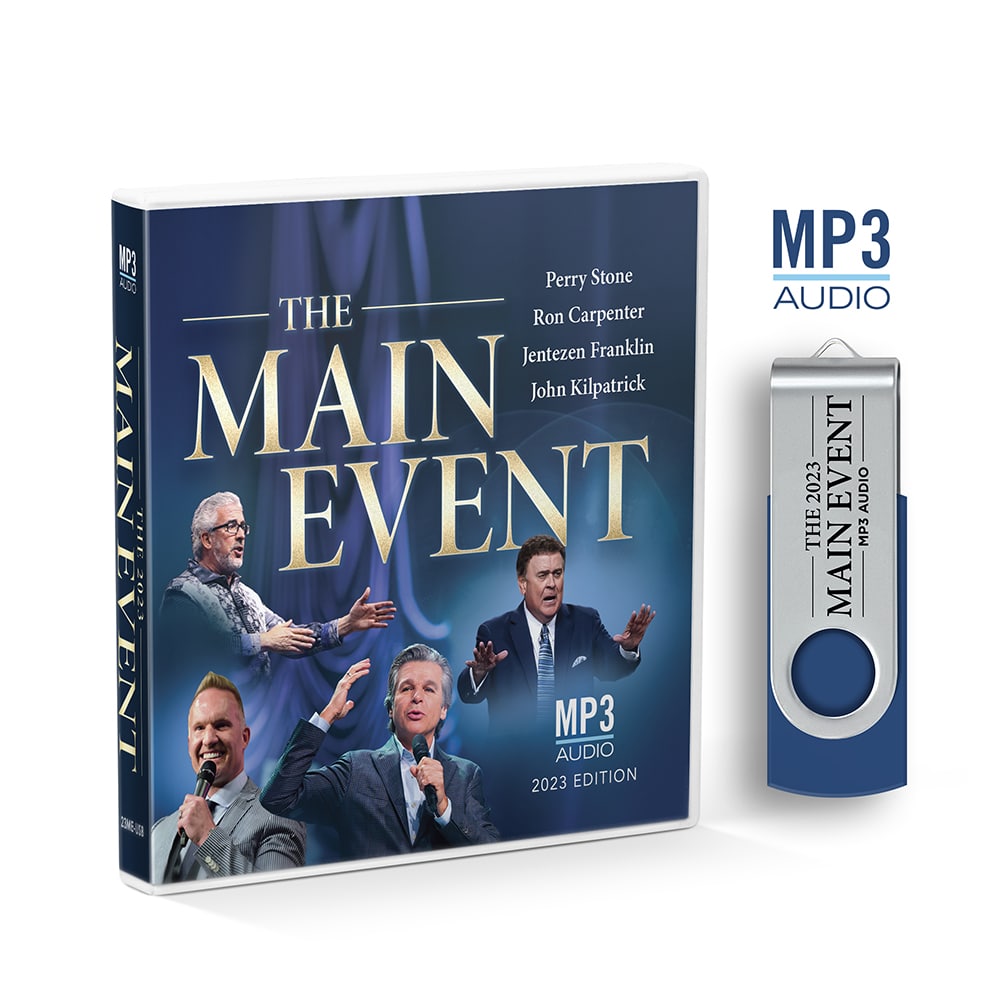 23ME-USB Audio
2023 Main Event
USB Drive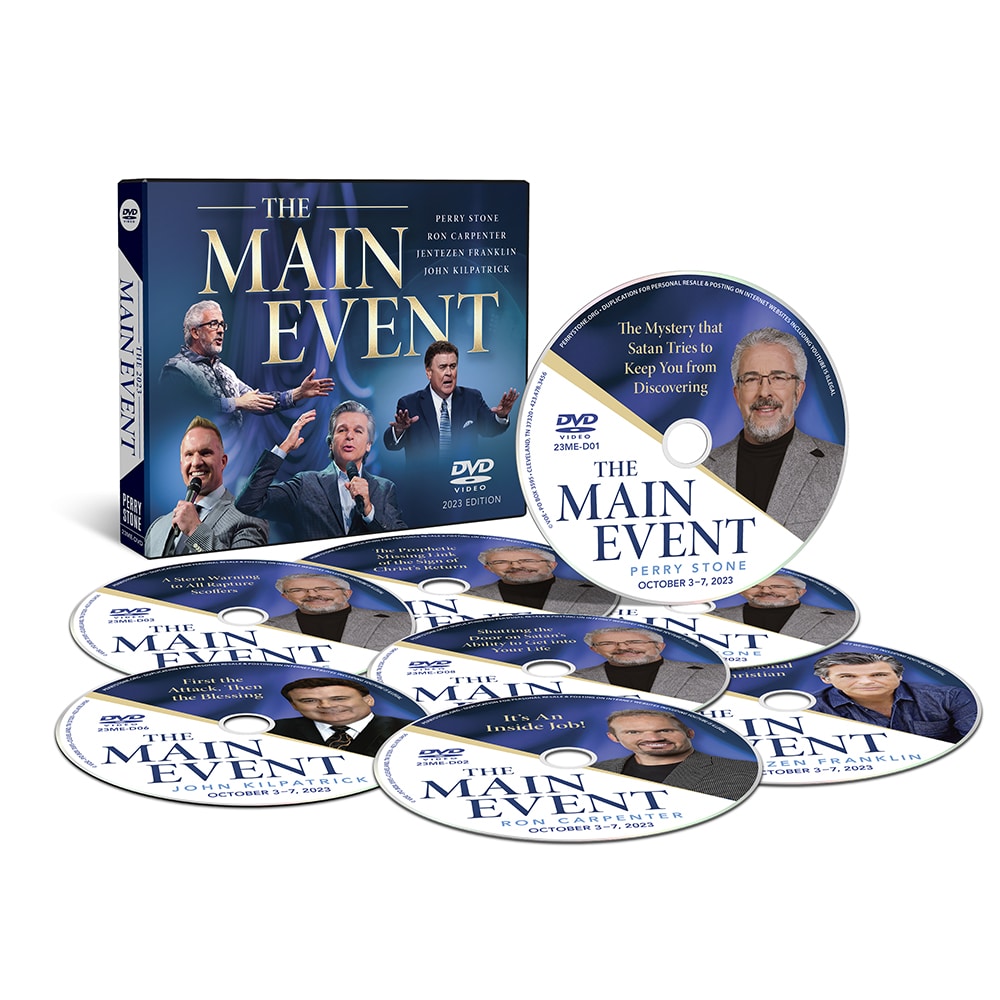 23ME-DVD Video
2023 Main Event DVD Album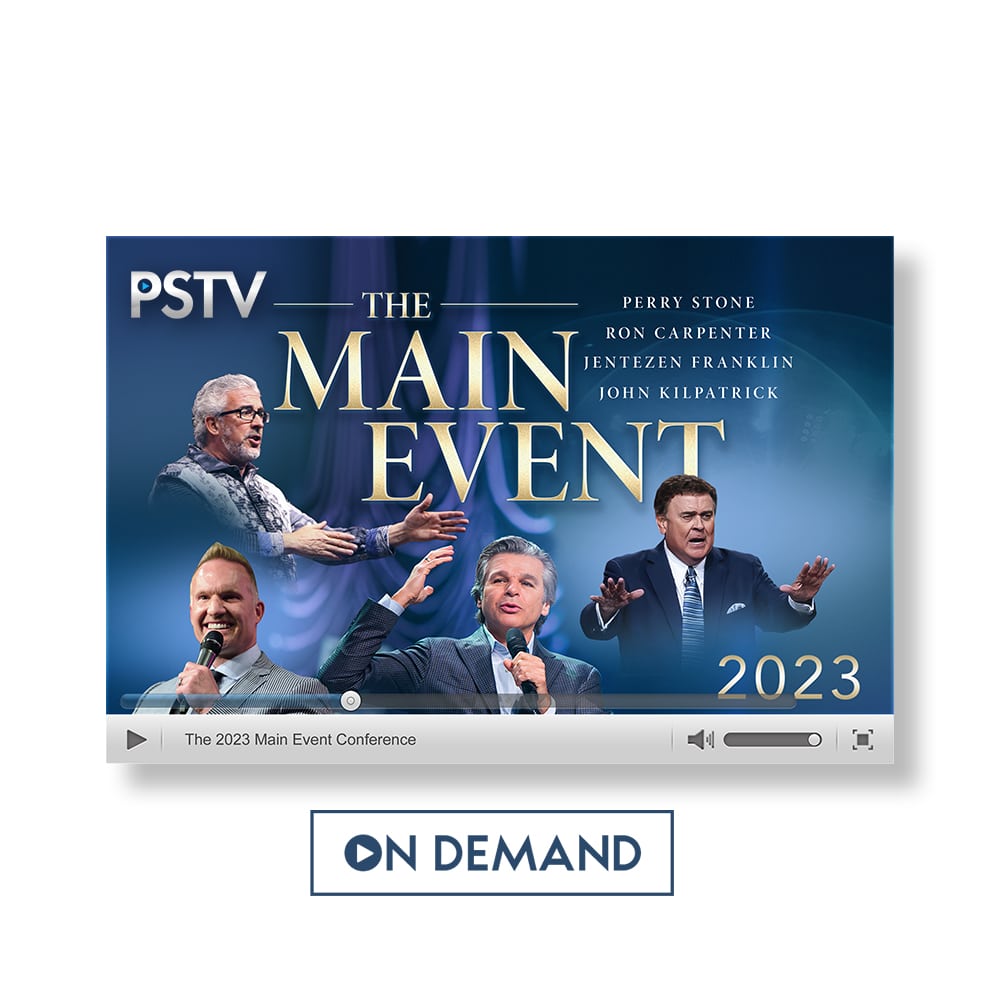 ODV23ME Video
2023 Main Event
Video-On-Demand
More About On-Demand Products –  Purchasing On-Demand products gives you access to the video files located at perrystone.tv.  These files are kept on our servers.  No files are downloaded and no physical products are shipped to you.
The benefit of On-Demand video is that the video files are accessed immediately and not downloaded.  Video files can be extremely large in size and can quickly fill up hard drives.  They can also be extremely difficult to download over many in-home networks.  Most high-speed internet connections are more than adequate to watch our On-Demand videos.
To purchase an On-Demand teaching, click on the "Watch Now" button above.  During the checkout process, you will be instructed to create an account at perrystone.tv or to login to your account (if you already have an account there).  Once your purchase is complete, you will be given access to watch the video files over an indefinite period of time.