Description
Prophetic Learning Center Set 2 (In-Depth Prophecy Teachings) begins where Set 1 ends, offering a deeper dive into the book of Daniel and an exploration of the strategies of the antichrist in a 4DVD series.  This is an opportunity for believers to continue their journey deeper into Bible Prophecy. This set also provides insights into the Rapture of the Church, drawing parallels with the Jewish Wedding, and introduces the concept of the Millennial Reign with the session, "Standing at the BEMA." It's a valuable continuation of your study on Bible Prophecy!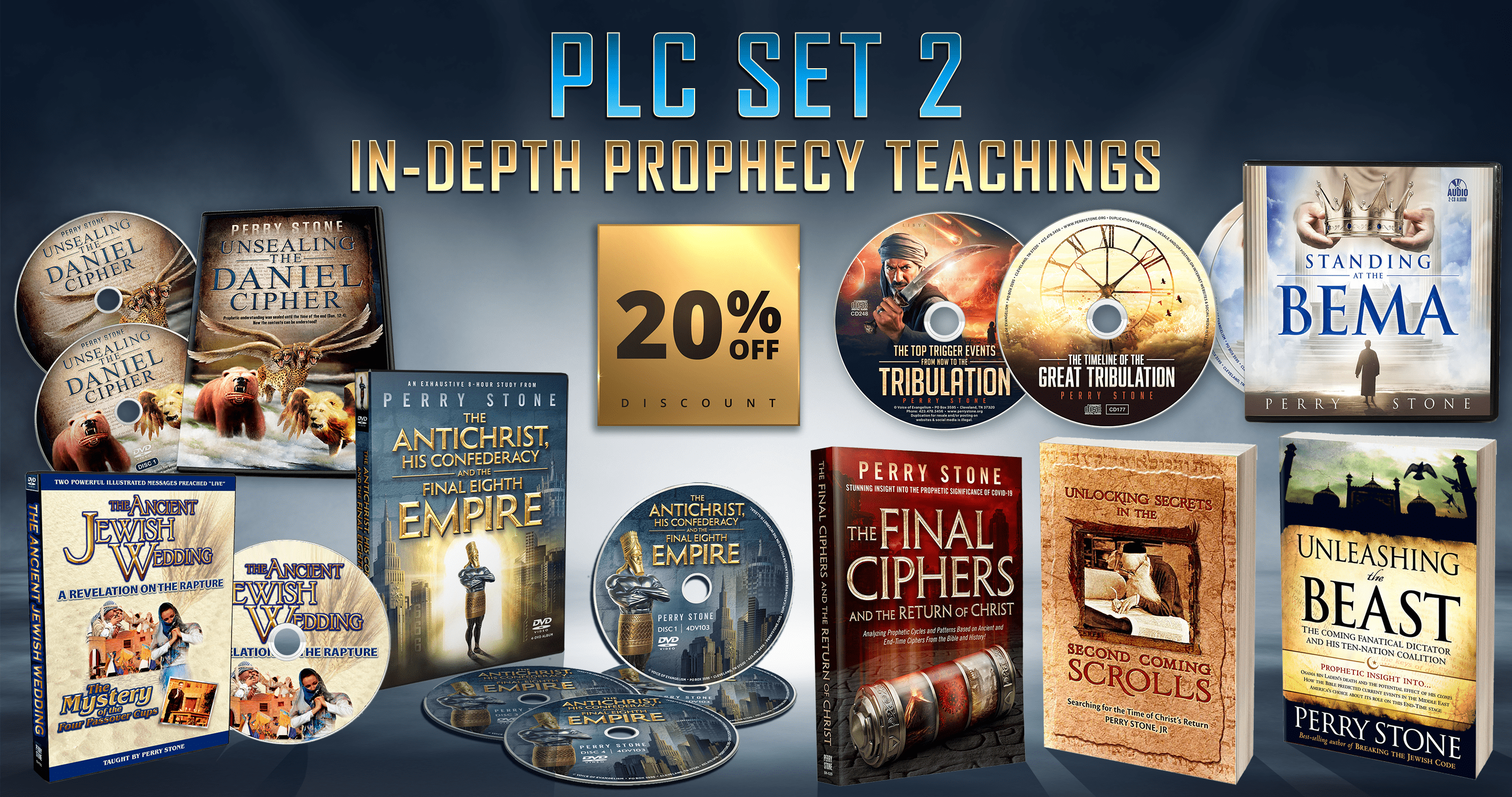 Save 20% ($199 If purchased separately)
In this set, you receive one of each of the following 9 prophecy resources by Perry.
Let's move deeper into Bible Prophecy knowledge with these 9 resources with Perry Stone.