Description
Prophetic Learning Center Set 3 (Extensive Prophecy Studies) is where we take the journey of Bible Prophecy to the next level. It's packed with an array of extensive DVD teachings and two syllabus notebooks that promise to leave you both informed and inspired.
In this set, you'll uncover the remarkable connections between Jewish Feasts and the End-Time events, shedding new light on the relevance of prophecy in current times. This Set also includes Breaking the Apocalypse Code, which goes into great detail about the Book of Revelation. These teachings stand as some of the most comprehensive resources available today, offering you hours of in-depth explanations and insights into end-time world events. Get ready for a deep dive into prophecy like never before!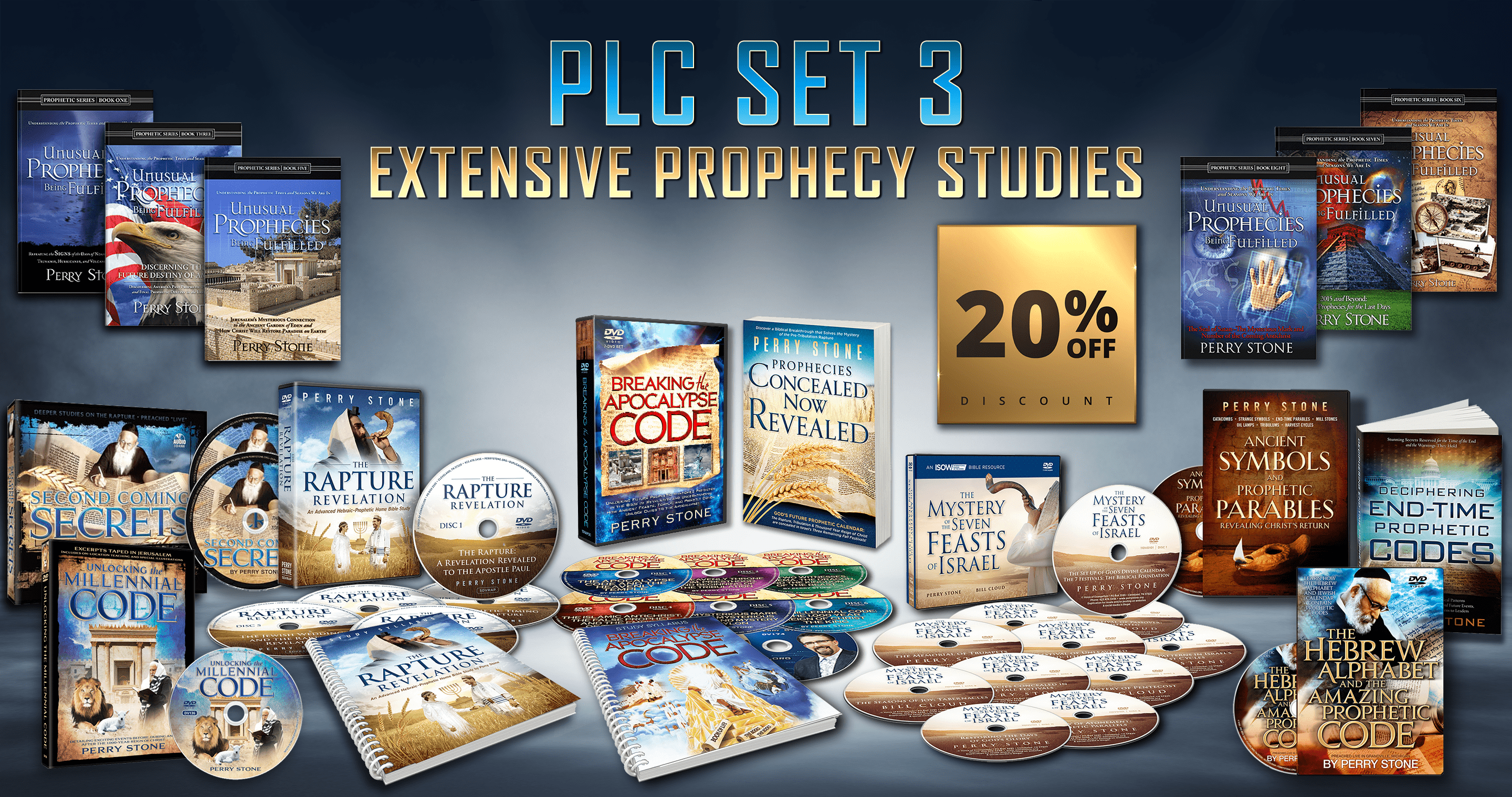 Save 20% ($437 If purchased separately)
In this set, you receive one of each of the following 12 prophecy resources by Perry.
Let's move further into Bible Prophecy knowledge with these 12 resources with Perry Stone.